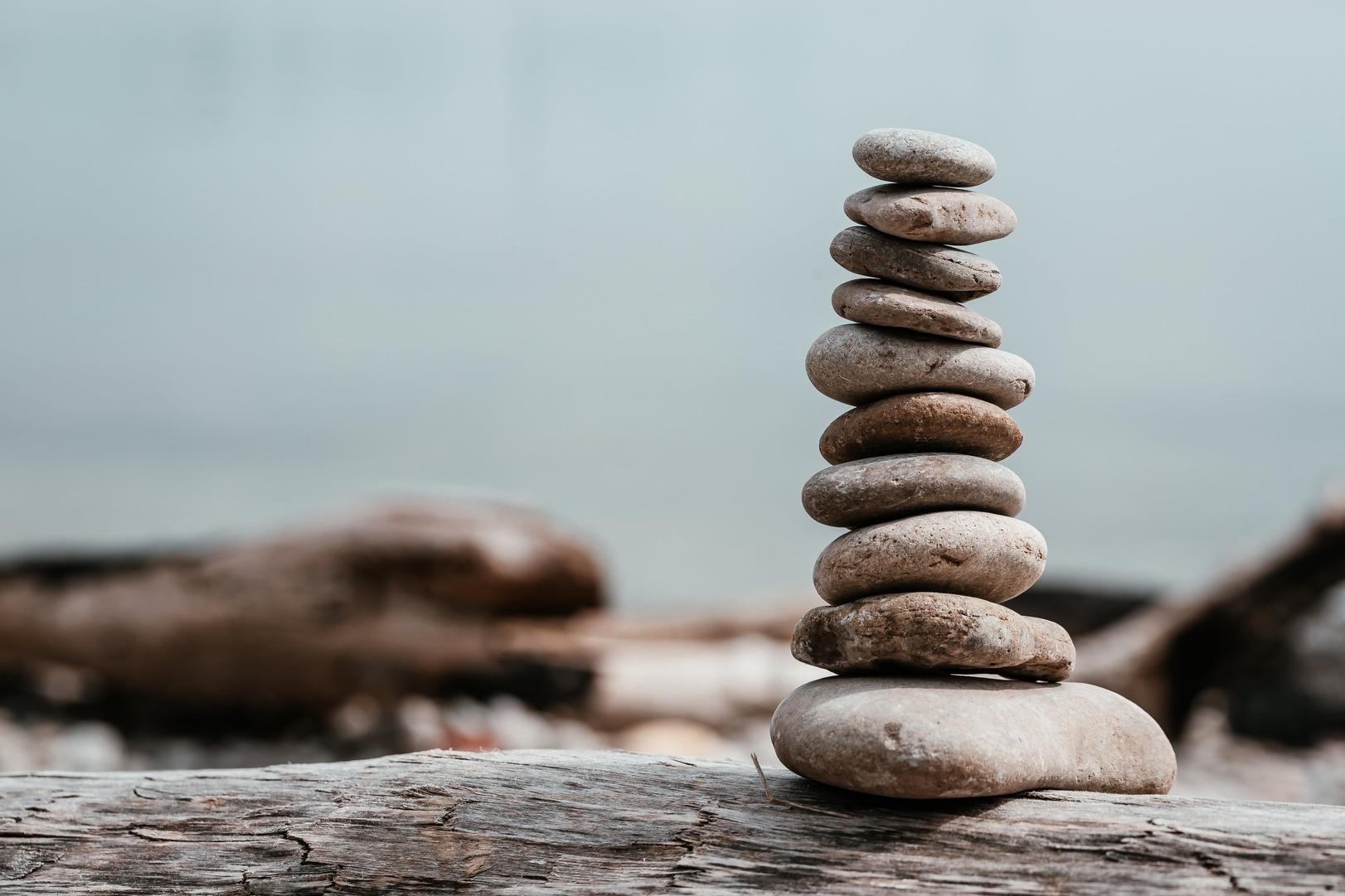 Creating a headless CMS technology stack
By Mark Raymond On December 10, 2018 Surfcode post tags: CMS , Performance , Content as a Service ,
---
What does a typical day for your content creators look like? Are they constantly logging into a variety of software platforms to copy and paste the same content again and again? If this sounds typical to your organization we would challenge you to consider centralizing your content within a modern headless content management system(CMS),
This guide is for those of you who are considering the transition from a traditional CMS to a headless CMS. We will cover the typical software stack required for commercial websites and provide suggestions on how to create a complete technology stack using headless CMS as the main source for content management, creation, and delivery.
If you are unfamiliar with headless content management systems you can read our guide on content as a service which will explain, in detail, what a headless CMS is and how it fits into the greater concept of managing content from a singular cloud-based platform.
Headless CMS architecture
Adopting a headless content model means the frontend(visual elements) of your site are not exclusive to your CMS. Headless CMS platforms use open APIs, allowing content to be managed and distributed across a larger variety of devices and platforms. This means your developers can create websites, business applications, mobile apps and more using the coding language and frameworks preferred by the organization.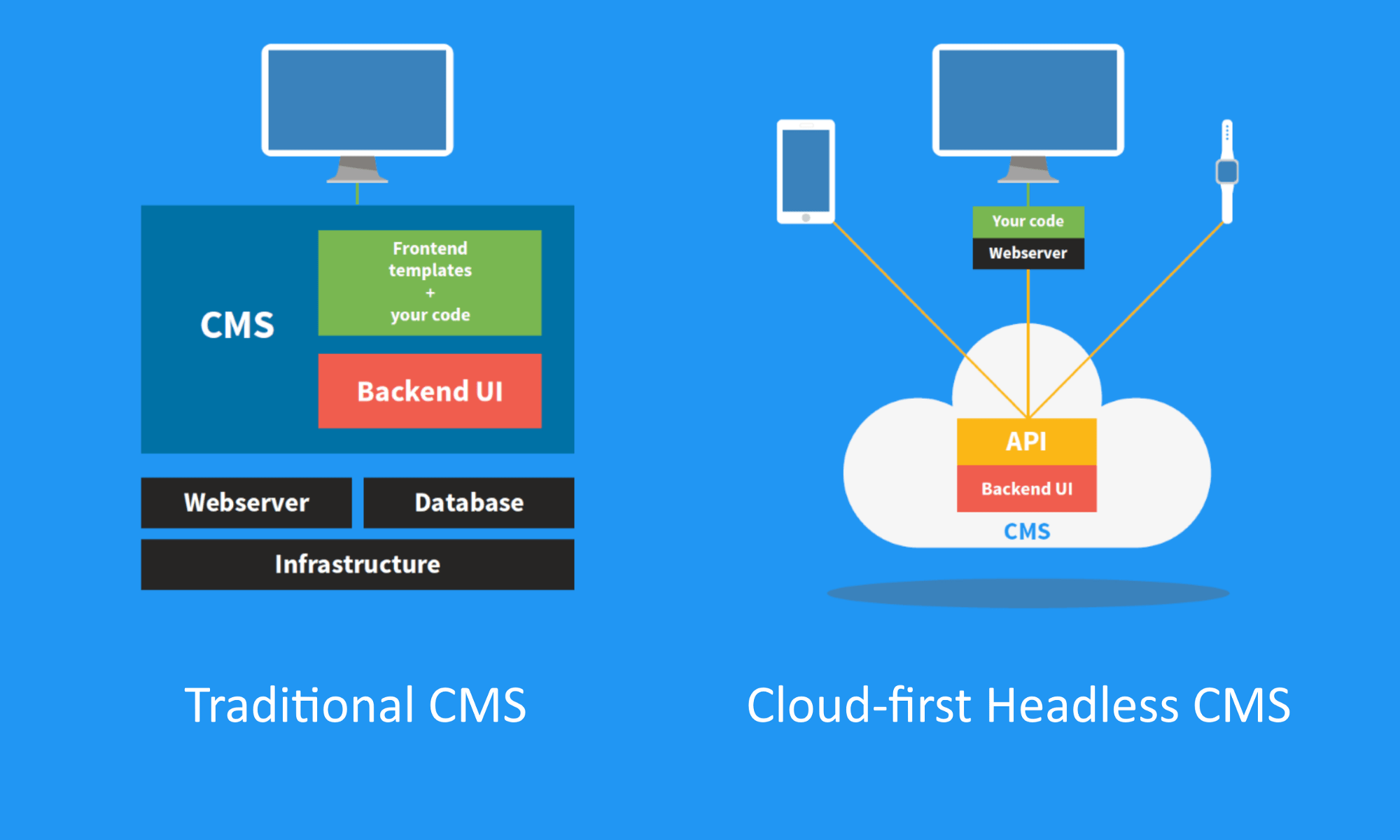 Image Source: https://hackernoon.com/how-i-built-a-cms-and-why-you-shouldnt-daff6042413a
The image above was created by Kentico Cloud which is a commercial headless CMS. As you can see the benefit of utilizing a headless CMS is that your CMS no longer limits which devices your content can be shared on, empowering marketers to master their omnichannel approach to content marketing.
Typical technologies needed for a commercial website
In a broad sense, most websites fall within one of the following three categories:
Selling a product or a service | Providing information or resources | Supporting communities and causes
Often, many auxiliary services are required to drive the success of a website. Here are a few examples of the typical technologies used to manage a website. We will revisit these categories a little later on when we offer examples for a technology stack using a headless CMS at the core.
| | | | | | |
| --- | --- | --- | --- | --- | --- |
| eCommerce | Analytics | Email Marketing | Customer & User Management | Ticketing & Support | Maps |
| Calendars & Events | Document Management | Chatbots | Form Management | | |
When to use headless CMS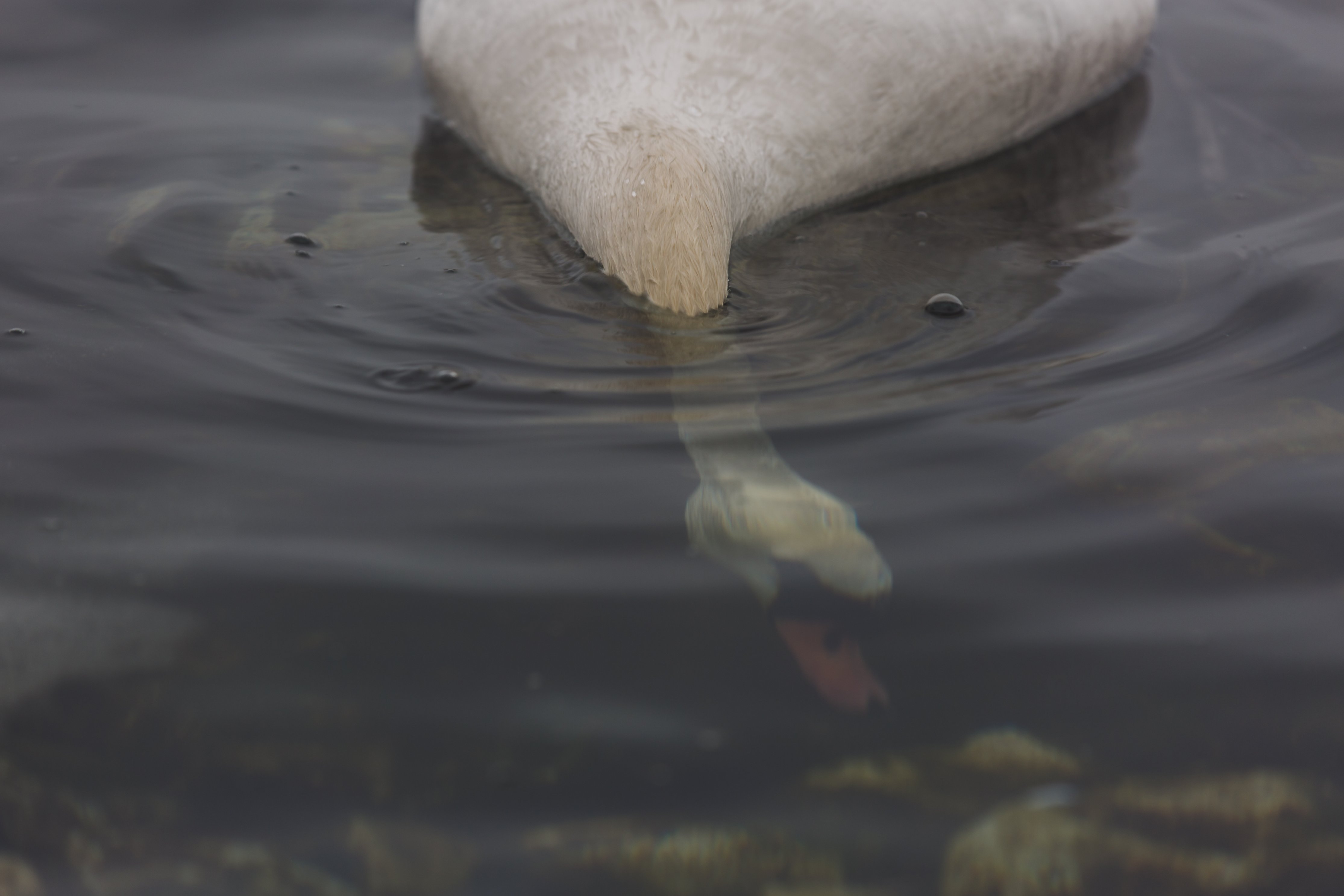 There is a lot of buzz in the marketplace around headless CMS. New platforms are consistently popping up and the number of projects using them continues to grow. That being said it's not always the right fit. Consider adopting a headless CMS architecture when your company encounters some of the following criteria:
Leveraging multiple channels for delivering content
If you are struggling to manage content across a multitude of websites, devices, and business applications you already have a strong case for adopting a headless CMS architecture. By consolidating content management into a single platform you can increase the quality of life of your content creators.
Require more control & flexibility
Headless CMS is a great fit for developers looking to create projects using the most modern code and frameworks, removing the restriction of the prebuilt frontend typically found within a traditional CMS. More modern and flexible languages mean marketers can push the limits of design to create more unique user interfaces.
Need for a lighter & faster architecture
You find the feature set of a traditional CMS to be bloated, not requiring an all in once system. Have a preference for performance, want to deliver the best UX for visitors and avoid page speed penalties by Google and other search platforms.
Currently using a handful of third-party software services
Your team is already using a handful of software products within your technology stack and intend to adopt more. If you find yourself only using a handful of the features offered by your traditional CMS, being forced to integrate a handful of other technologies with your website, headless might be a fit.
Organizations managing content across a limited number of websites and applications might prefer a feature-rich traditional CMS. For example, a company with a single website, no mobile apps or other significant content channels can consolidate functionality within a single system using a traditional CMS. The tradeoff is that adding additional applications and platforms decreases the efficiency of content management.
Headless CMS tech stack
Having recently relaunched our own website using a headless CMS platform we had to go through the process of identifying all of the auxiliary technologies required to replace our traditional CMS.
Below you'll find a list of the various technologies you can use to replace the functionality found within a traditional CMS. Chances are you're already using a handful of these technologies.
| eCommerce | Analytics | Email Marketing | CRMs & Form Management |
| --- | --- | --- | --- |
| Shopify | Google Analytics | MailChimp | Salesforce |
| Magento | Optimizely | SendGrid | Microsoft Dynamics |
| Epicor | Domo | Constant Contact | Hubspot |
| Maps | Ticketing & Support | Calendar & Events | User Management | Document Management | Chatbots |
| --- | --- | --- | --- | --- | --- |
| Google Maps | Zendesk | Google Calendar | Backendless | SharePoint | Freshchat |
| Bing Maps | Freshdesk | Office 365 | Backendless | | Intercom |
This is by no means an exhaustive list but rather a baseline of alternatives you can consider when planning for your headless CMS architecture. Organizations which are already using a large number of software products to support their CMS are already in a good position to go one step further by centralizing their content management.
If you are looking for a place to explore headless CMS options our recommendation would be to check out https://headlesscms.org/. They offer an extensive list of open and closed source headless CMS platforms, along with user reviews.
Time to go headless?
Moving to a headless CMS architecture offers a lot of benefits for organizations looking to easily create and share content across a variety of digital channels. With this approach comes the need to adopt a blend of microservices that are able to support your business goals. Additionally, it's important to have strong development resources available as you continue to evolve your digital presence.
Our move towards a headless CMS architecture offered a few challenges but far more perks. As it stands, we now have a light and agile digital infrastructure which allows us to quickly scale our content to as many digital channels as needed, using the most modern technology available.
If you're thinking about diving headfirst into a headless CMS and are uncertain of how to create a complete solution we would encourage you to give us a shout and explore the possibilities that a headless CMS architecture can bring to your organization.