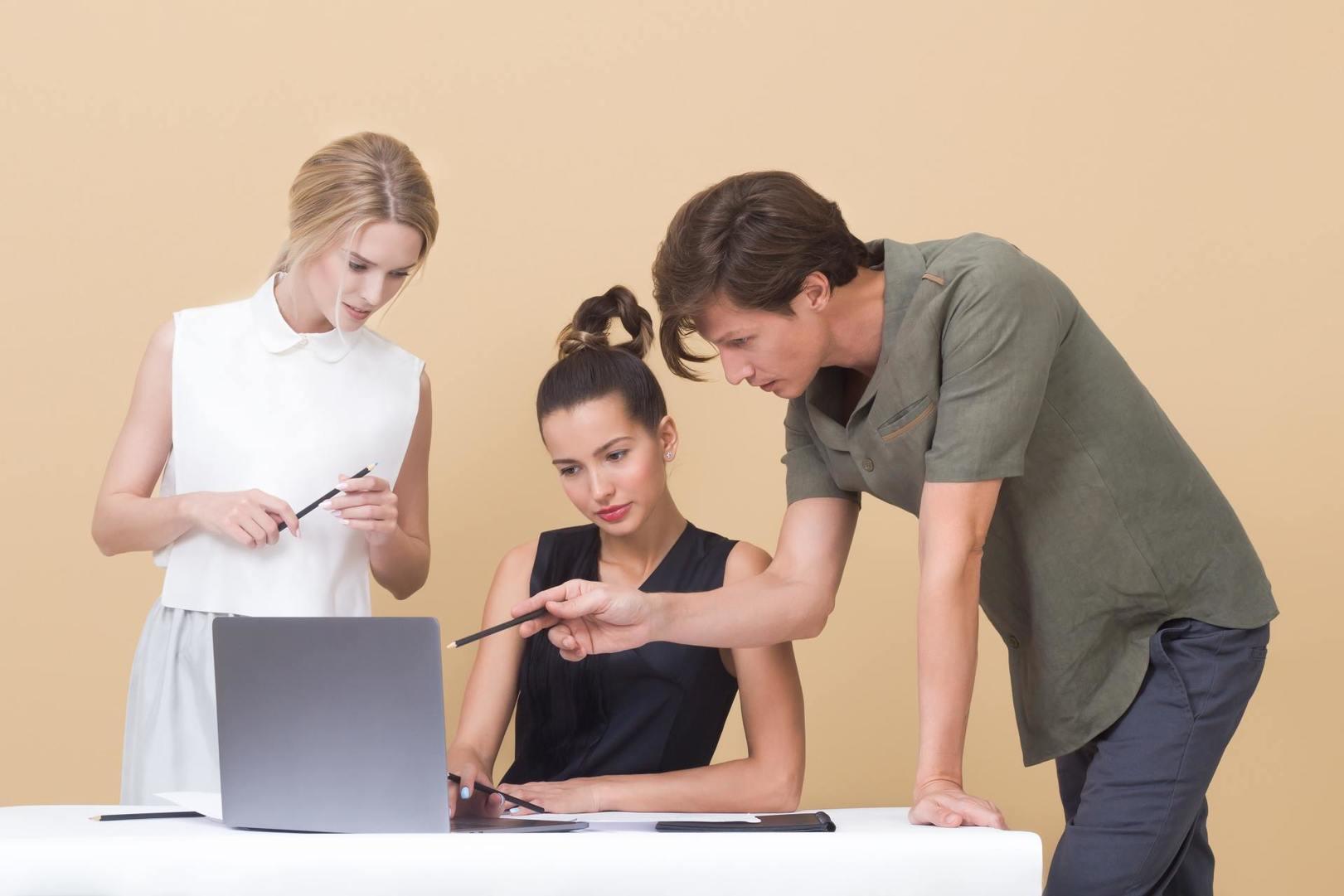 Accessibility discussions to have in 2020
By Martina Lofqvist On January 4, 2020 Surfcode post tags:
---
Did you know that your website could be at risk of lawsuits for not following the Americans with Disabilities Act (ADA) of 1990?
A recent case (August 2019 case) put Domino's pizza chain in a tough position as they failed to comply with the ADA standards. Not because of the design of their brick-and-mortar pizza locations, but because of their website. People with visual impairments were unable to order their pizzas online, and so three years ago Guillermo Robles, who is blind, took it upon himself to file a lawsuit in Los Angeles. The case eventually reached the Supreme Court earlier this year, where the appeal from Domino's was turned down, providing good news for the ADA community.
Imagine if you were blind and unable to place a simple food order; or if you couldn't access your online bank account and instead had to go to a branch each time you needed to make a transaction. Would you feel frustrated?
The digital transformation has led to a shift in how companies do their business, and online sales continue to soar. This, coupled with the rise of ADA related lawsuits, are putting pressure on companies to accommodate for the ADA community, and now is the time to act. Are you unsure whether your website is compliant? Then, continue reading and find out how you can receive a free ADA consultation from our experts here at Surfcode.
Why Now?
There has been a huge surge in lawsuits and demand letters that is putting pressure on companies to comply with the ADA regulations. The number of ADA Web Accessibility related lawsuits in 2019 has reached above 2,000. The following industries have been hit the hardest:
Retail

Food Service

Entertainment & Leisure
Other industries include travel/ hospitality, financial, and self-service. All of these industries continue to be at risk as more and more of their services are provided online to serve a wider audience. The DOJ settlement clearly confirms that these types of companies are required to be accessible. These industries tend to have mobile applications for their services, which are particularly targeted because of the commonality and user experience they provide. However, understanding how to be ADA compliant and what it means to maintain the Web Content Accessibility Guidelines (WCAG) standards can be relatively complex. You can take steps now to avoid falling victim to one of these lawsuits.
How to Get Started
To begin making your site ADA compliant, it is important to understand how people with disabilities directly interact with your site. There are multiple kinds of disabilities that apply to website compliance, including visual, auditory, physical, speech, cognitive, language, learning, and neurological disabilities, as well as temporary disabilities for people who are injured temporarily. People with visual impairments use a device that reads the website aloud for them. The main assistive technology used is created by JAWS and is compatible with the major web browsers. While JAWS is a paid platform, NVDA offers a free platform for screen readers.
Saving Your Reputation
Not only do lawsuits come with large legal fees and costs, but they can also have a negative impact on your brand. By fighting the accessibility lawsuit, Domino's are damaging their reputation. This may come as a surprise for an organization that invests tons of money on building up a strong brand image. It may be time for your team to start discussing the implications that this could have on your brand and the missed market opportunity by not being accessible online.
Accessibility Design
Before diving into the design phase, we recommend writing an Accessibility Statement, such as the one below by Unilever. In this statement, you should discuss your commitment to accessibility and detail your path and plan to ensure this. Once you have your accessibility statement in place, you would want to begin reviewing your site. It is a good idea to reconsider your ideal user by putting yourself in their shoes and understand their perspective. This could be done through asking people with visual or auditory impairments directly for feedback and testing out the devices they use.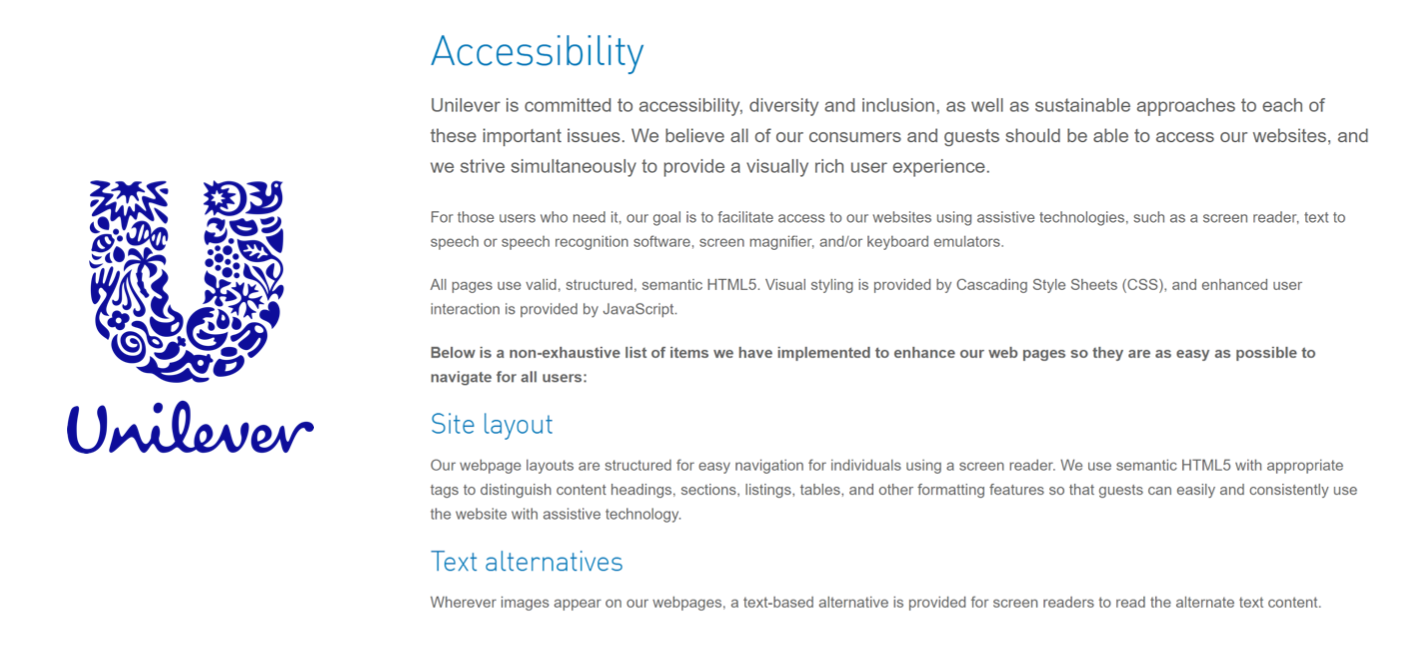 Quality assurance can typically be 70% automated where the rest requires a real person to navigate the site and complete an action. Qualified individuals with accessibility expertise can save you a lot of headache by providing you with the right tools to ensure your website meets the ADA standards. Whether the talent is in-house or external, letting people with visual impairment test out the website with their equipment will help ensure the needs of your users are being met.
Free Accessibility Consultation by Surfcode
Whether you are setting up a new website and want it to be accessible from the start or you have received complaints for lacking accessibility, our experts are here to help. Accessibility requires regular maintenance and monitoring, and by making accessibility a priority, you will help create the best experience for your users. Surfcode provides a free scan of your site to help you stay ADA compliant.